Introduction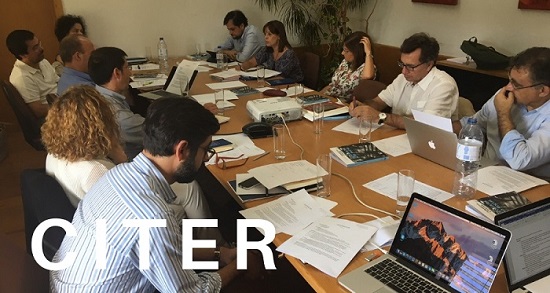 CITER promotes research in religious studies against a background of interpreting the implicit and explicit religious dimensions of our culture. In seeking to understand the role of religion in reshaping the public space and how individual and community identities are reconfigured (their representations, values and practices), we give special emphasis to theological thinking, the construction of values in society, the social and cultural currents that affect religious identities, and the aesthetic and performative manifestations of religion in the multiple incarnations of modern society. Our approach gives precedence to studying these issues in the context of Portugal and other Portuguese-speaking societies.

Knowledge in the field of religion, and its varied phenomena, traditions and grammars, is an essential instrument for discovering ways of understanding our world and contemporary culture, taking into consideration that unending change requires a constant redefinition of how we view individuals and their social and cultural evolution. In this light, CITER promotes theology and religious studies by means of a multi- and interdisciplinary approach, seeking to describe religious realities in modern societies, while ensuring that both academic fields remain methodologically independent. By endeavouring to build a bridge between science and society and to promote free and open access to scientific knowledge, CITER encourages public debate of today's core social and cultural issues and the fundamental elements of Western spirituality.
CITER involves researchers from different institutions and diverse scientific fields. It is organised along two thematic lines: (1) Teologias, Valores e Dinâmicas Sociais - TVDS (Theologies, Values and Social Dynamics) and (II) Performatividades e Estéticas do Religioso - PER (The Performatives and Aesthetics of Religion). As well as developing research projects and supporting young researchers, CITER works in close collaboration with other Portuguese and foreign bodies that share the same scientific interests and have a distinguished record for excellence.